If you've just signed up to create a new website with Squarespace, or if you've been using it for a while and want to check what version of Squarespace do I have, there are a couple of different ways of finding out. This article will explain how and why that matters.
It's always good to know what Squarespace version you're working with because it helps you understand when certain features were added and whether there are any known issues within the version that may affect your site in the future. 
It also means that if something goes wrong, you'll be able to find relevant information more efficiently without needing support from the team at Squarespace. 
New users may not think about these things immediately, but they make a difference in ease of use and efficiency once your site is live.
So let's get started!
What Are Squarespace Versions?
Squarespace provides different features in its versions. The latest version of Squarespace is 7.1, and the previous version, which is also so popular, is 7.0.
Knowing which Squarespace version you use is crucial as it will help you find the correct information and guides based on your Squarespace version.
Also, suppose you want to customize your site with code. In that case, it's necessary to know which version you are using as some of the elements of version 7.0 and 7.1 have different names, so you might end up using the wrong code if you are unfamiliar with the version and template family.
Also, if you are in Squarespace 7.0, it's helpful to know the name of your template family, which I will discuss below. All templates in the family have the same features and style options.
For example, all the templates in the brine family will have the same features and style options, so any information about the brine family will help you if you have a brine family template.
Squarespace Versions Types
There are 3 Squarespace versions. Two versions are the most recent ones, 7.0 and 7.1, whereas squarespace version 5 is the oldest, which doesn't have many features and is getting absolute. So let's break down the difference between these versions.
Sqauresapce version 7.1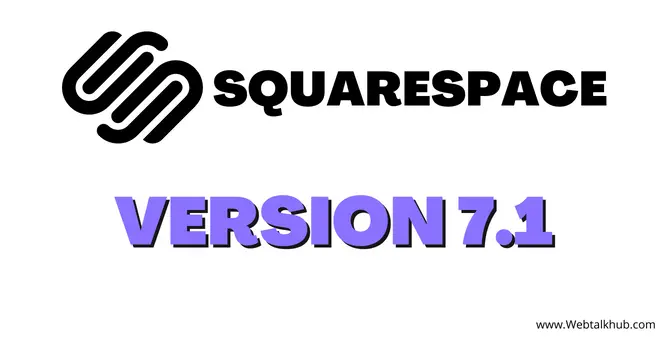 7.1 Squarespace version is the latest, and if you have built your website after 2020, you are likely to have this version.
This version provides better SEO, Customization option, and other useful features. The Squarespace development team is constantly releasing significant updates in this version and improving it daily.
Also, if you have built your site in 7.1 by selecting any random template, you cannot change the template to another template in 7.1. All templates have the same functionality and features so that you can customize them according to your requirements.
Additionally, if you are on the trail and want to use another template, you can go to the template store and start a new trail with a 7.0 template.
The only drawback of this version is the constant updates, so you might have to be up to date with the information and guides to using this version to its full potential.
Squarespace Verison 7.0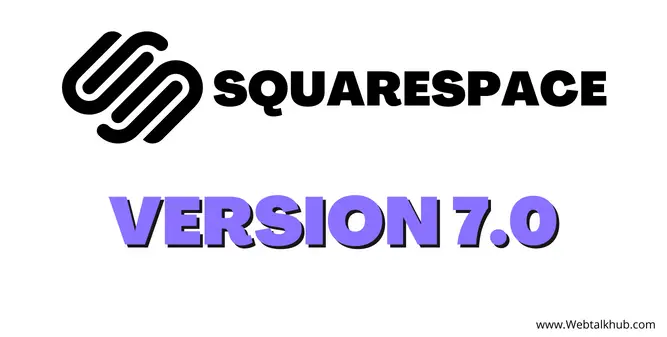 The 7.0 Squarespace version is the version before the 7.1 version. This version has slightly fewer features and customization options than version 7.1.
This version has many template families and an extensive collection of templates. A "family" in Squarespace is a collection of templates with the same basic structure, design choices, and unique characteristics. There are ten families with numerous templates in version 7.0. The Bedford family, for example, has four templates: Anya, Bryant, Bedford, and Hayden.
Version 7.0 have one advantage over the latest version, 7.1 Squarespace, that it is more stable as the Squarespace development team has shifted their focus to 7.1, and all the latest updates and features are launched there.
But as this sound appealing, the stability will cost you the unavailability of new features on your 7.0 version.
Squarespace Version 5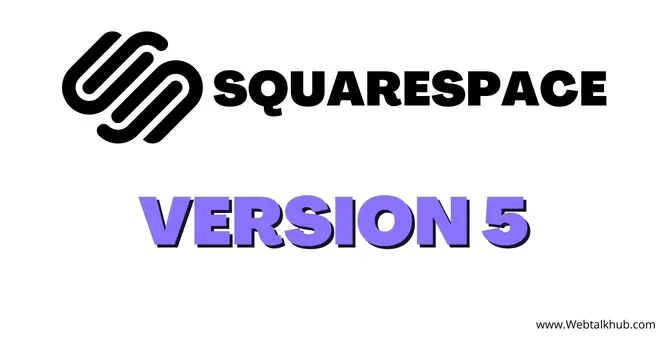 This is the old version of Squarespace and is now becoming obsolete as the latest version, 7.1, is more advanced and has many features.
It was launched in 2008, so you can imagine how old this version of Squarespace is. This version is also not responsive on mobile screens and has few features.
What Squarespace Version am I Using?
The easy way to know which version of Squarespace you use is to log in to your Squarespace site and click on the Help in the sidebar.
Then scroll down to the bottom, where you will find the version of Squarespace you are using.
Here mine is 7.1:

What if you are starting a new site on Squarespace and want to know which version the free template is? You can refer to the below method to know which version the free template is on.
Tips to know the Squarespace template version
If you are making a new site and browsing the template library of Squarespace, you may be wondering what version these templates have, so to clear this confusion, all the templates on the main template page are on the latest 7.1 version.
If you are looking for a template for the older version, 7.0, then you can scroll down to the bottom of the main template page, and there you will have a link for the template of the 7.0 version.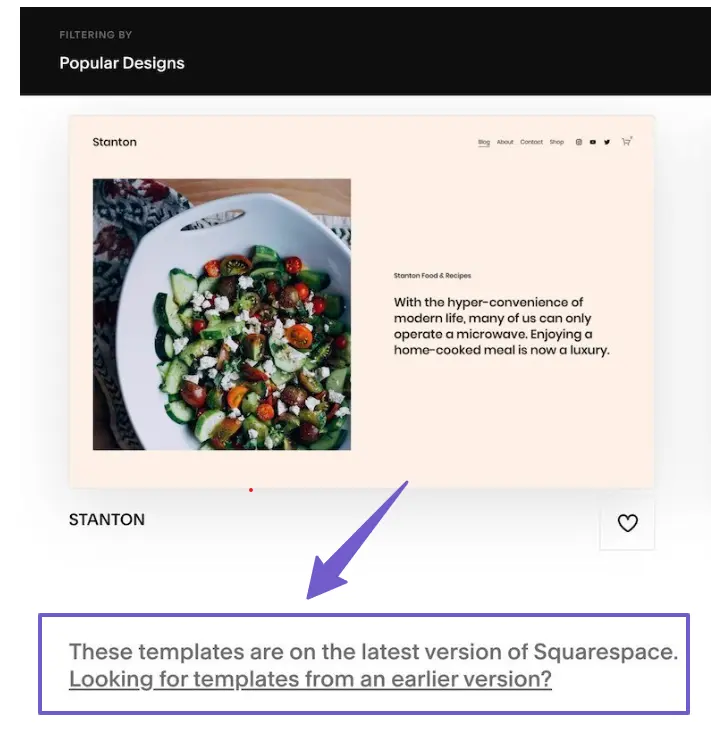 Know the version of the premium template of Squarespace 
If you want to buy a premium template and know which version of Squarespace it is built on, there are a few ways you can understand this.
First, you can check the vendor selling page. They might have mentioned the Squarespace version. Additionally, you can look for the template family (such as Brine, Bedford, etc.), which is of the version 7.0 template family, to have an idea of the version they have built their template on.
Also, you can contact their support to learn about the template Squarespace version.
You may Like:
How to Add Custom Font to Squarespace
How To Change Favicon On Squarespace
How to Remove Powered by Squarespace
How to Add Anchor Links in Squarespace
FAQ(What Version of Squarespace Do I have)
How do I know which version of Squarespace I have?
The simplest way to determine which version of Squarespace you have is to log in, select Help, and scroll to the bottom of the left panel. You will see a message telling you which version of Squarespace you have.
When did Squarespace 7.1 come out?
Squarespace released version 7.1 in early 2020. version 7.1 has an improved editing experience, more flexibility, and many features like Improved search engine optimization (SEO), Integrated eCommerce, Modern blog layouts, Social sharing options, and much more.
Is Squarespace 7.0 or 7.1 better?
In general, neither version is superior to the other; they are distinct. However, because 7.1 is newer, Squarespace is concentrating on introducing features and upgrades to 7.1 rather than 7.0. Also, the 7.0 is more stable as it's not updated regularly.
What is the latest version of Squarespace?
7.1 version is the latest version of Squarespace, and Squarespace is constantly making updates on this version to make it more advance and have features that satisfy most of the customer's needs.
Conclusion:
Knowing which version your Squarespace website is on is essential to find the proper guides and tutorials to make changes on your site.
Also, if you want to design your site with custom CSS, it is necessary to know the version of your Squarespace to be able to use the correct code, as elements in different versions have different names. So, to sum all of this up, knowing the version will help you in many ways.
I hope you would have learned how to find the version of your Squarespace but still, If you have any questions related to this topic, please let me know in the comments below or contact us through our contact page.