The comment section is the medium of communication between the site owner and site visitors where they discuss the issue the topic of the blog, and there are some cases when the comment section is disabled or missing.
So, if you are looking for how to fix the comment form not showing wordpress, then you have come to the right place.
Here in this article, I will discuss why the comment box/form is not showing up in wordpress and how to fix this issue.
So let's get started.
Reasons Comment Are Not Showing up in Wordprress
The comment box not showing up in wordpress have plenty of reasons, and here I will discuss with you the most common reason your comment is not showing on your blog.
1)Comment Box is Disabled from Your Site Setting
Every wordpress installation has a setting for comments from where you can disable and enable and customize the comment from setting.
The most likely reason your comment box is not showing up is that it might be disabled from your settings.
So it's best to check the comments setting first to proceed to the next reason. Below are the steps to check the visibility setting of the comment box in wordpress.
1) Open your wordpress dashboard and Navigate to Settings > Discussion. Open the discussion setting page.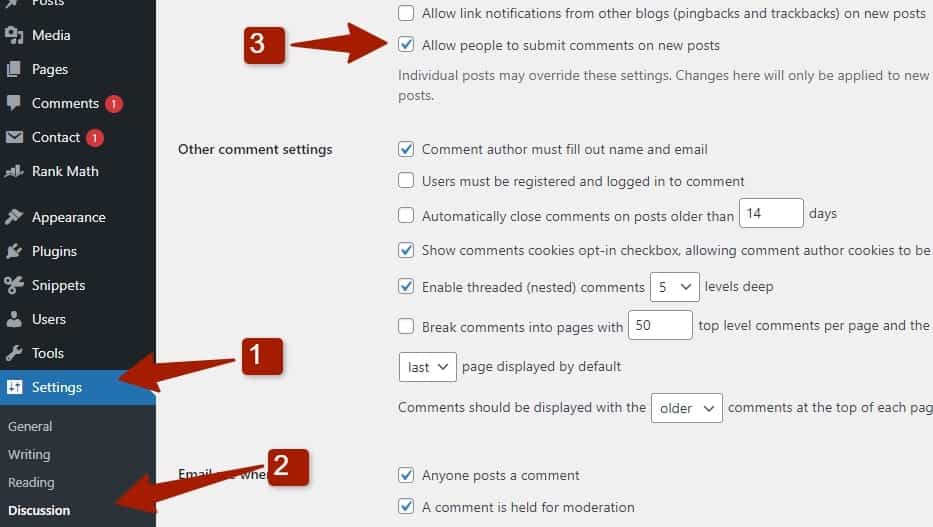 2) On the Discussion setting page, ensure this checkbox is enabled "Allow comments on your site." This setting is located in the default post setting section. Also, enable the "Allow people to submit a comment on new posts."
Note: Doing this will only enable the comment box on your new post, and for the previous post and pages, you have to manually go through the post and pages to enable the comments from the editor setting.
2) Comments are Disabled Form Individual Post
If your comments are enabled on your site, and you still have no comment form on your posts, then don't worry; wordpress provides functionality to turn off the comments for individual posts.
So you might have disabled your comments on individual posts. Go to the posts where your comments are not showing up.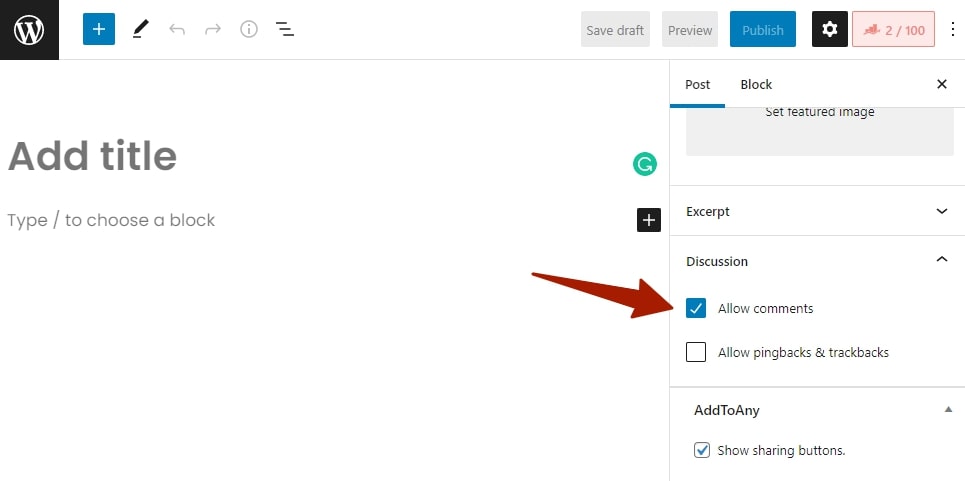 Go to Posts > All Posts and quick edit posts where comments are not showing up. Now tick the "Allow comment box" checkbox, and you are done.
3) WordPress Automation System Automatically disables comments
In wordpress, there is a setting when enable will disable your comments on the post after certain days. So, if your comment form is not showing up on posts, this might be the case.
It's good to check the settings, as it might be the reason your comments are not showing up. You can check these settings by navigating to Settings > discussion.
1) In our WordPress Dashboard, navigate to Settings > Discussion. It will open the Discussion settings page.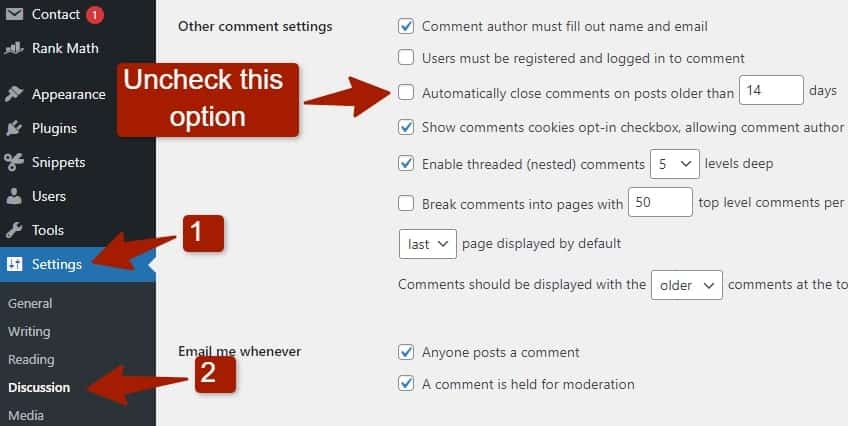 2) In the Discussion settings page, locate the "Automatically close comments on a post older than" and uncheck it.
4) Comments are Disabled From your Theme Settings
If you have configured everything we discuss in this article and still your comments are not showing up on your blog post, don't worry, it's not an issue, but you have not enabled the comments in your theme settings.
Most themes have the option to disable the comments on posts and pages, and it's likely the case with you, so you have to go to your theme settings and look for the comment setting.
As every theme has a different setting, I will give you an example from the Genesis child theme from studiopress.
To check comments settings on Genesis Child theme from Studiopress, follow these steps:
1) In your WordPress dashboard, click on Appearance Tab and then customize.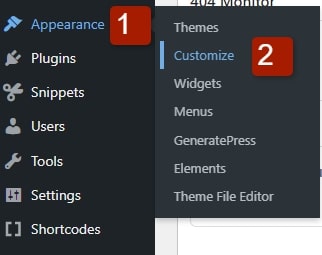 2) Locate the Theme settings and click on it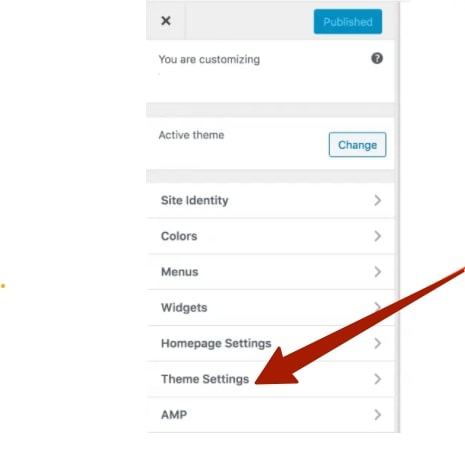 3) Find the "Comments and Trackbacks" and click on it
4) Check the option enable comment on this post, and you are done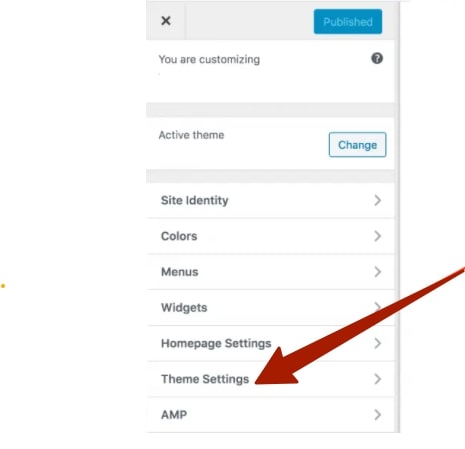 Note:  If the comments option is checked before, you have to uncheck it and again check it will work as often theme and plugin conflict can cause the option to not work.
Enable WordPress Comments on All Posts
As we learn how to fix the comment not showing up in your wordpress blog posts, what if you have a large number of articles and you initially disable comments just because you are receiving so many spams mail and want to re-enable it? It's a lot of work.
We have a solution for you to enable the wordpress comments in bulk on all the posts to solve this issue.
WordPress has a bulk edit feature, and you can use it to bulk edit your post and enable the comments.
1) First navigate to Posts > All Post.
2) As we have many blog posts, so change the default 20 number to 100 posts. We can put any large number, but it will slow down the server and click apply.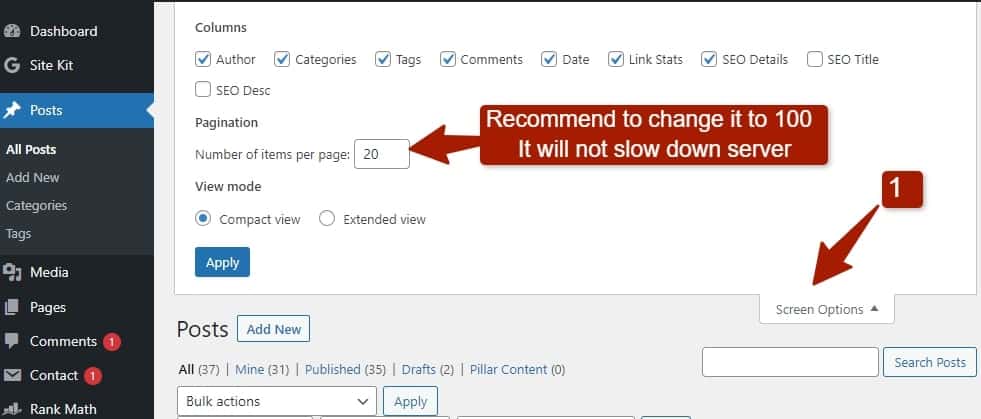 3) Now tick the title checkbox, and it will select all the posts, then click on bulk edit and apply.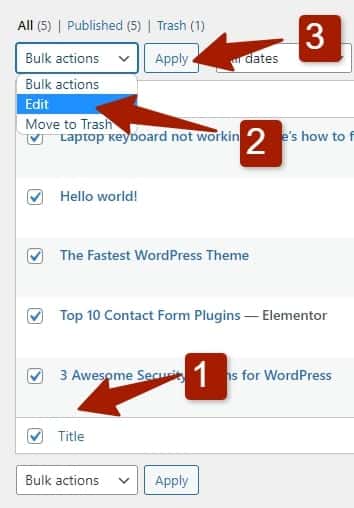 4) You will have a setting menu once you apply the bulk edit now. Allow the comment from the drop-down and Update, and you are done.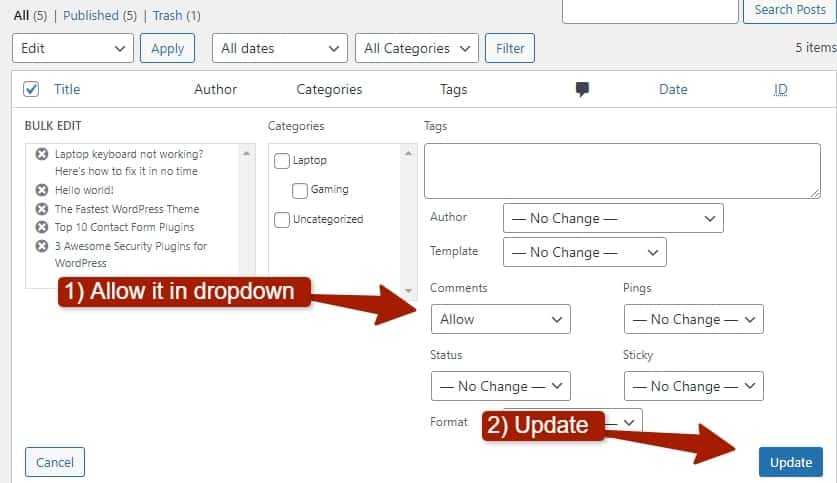 If you prefer watching video for bulk editing blog posts to enable comments you can watch the video below.
Comment Form not Showing WordPress
FAQ (Comment Form not Showing WordPress)
How do I make comments visible on WordPress?
To make a comment visible on a single post or page, edit the post or page, and in the sidebar, settings locate the discussion tab. There you will find the option for enabling and disabling comments.
How do I enable comments on WordPress without approval?
For Allowing the comment without manual approval, you have to go to the Settings > Discussion and locate the "Before a Comment Appear" Section and un-check the 2 options, and it will enable the comments with manual approval.
Conclusion
Comments are important to connect with your website visitor, discuss the blog post topic, and clear their confusion. It is also good for the SEO of your website as it's a positive signal for Google that people are discussing the topic in comments which will improve your google search ranking.
I have done extensive research on preparing the blog post on fixing the comments not showing issues. If you find the posts helpful, share them with your social circle, it will be appreciated.
You May Like:
How to Change Link Color in WordPress
How to Change Logo Size WordPress
How to Create Table in WordPress Without Plugin